The MHR Experience
Engineering
Expertise
Innovation
Custom Metering Lines (RIM)
From standalone systems to full integrations MHR can engineer the right solution for your business.
Custom RIM lines delivered in 6-8 weeks!
Description
AmeriRIM 340 RIM Line
AmeriRIM 340 Spec Sheet
Our AmeriRIM lines are designed and built specifically to meet the needs of your product and process.
While there will always be a need for "off the shelf solutions" Custom designs can be commissioned without the need for adapting your process to a new machine or altering a new machine to match your current environment. AmeriRIM lines can also be custom built and delivered in 12-16 weeks. Since all system components are sourced and built state side in the U.S.A. there are no long overseas delays for parts and pieces.
Advantages:
Built for your process and product needs.
Ability to integrate seamlessly into existing lines.
Able to design for future expansion.
AmeriRIM machines can give you a custom solution that fits both your needs and wants with the delivery time of off the shelf solutions.
Financing Available!
The AmeriRIM 340 is a complete RIM Line ready to install in your location. Contact sales for a quote today!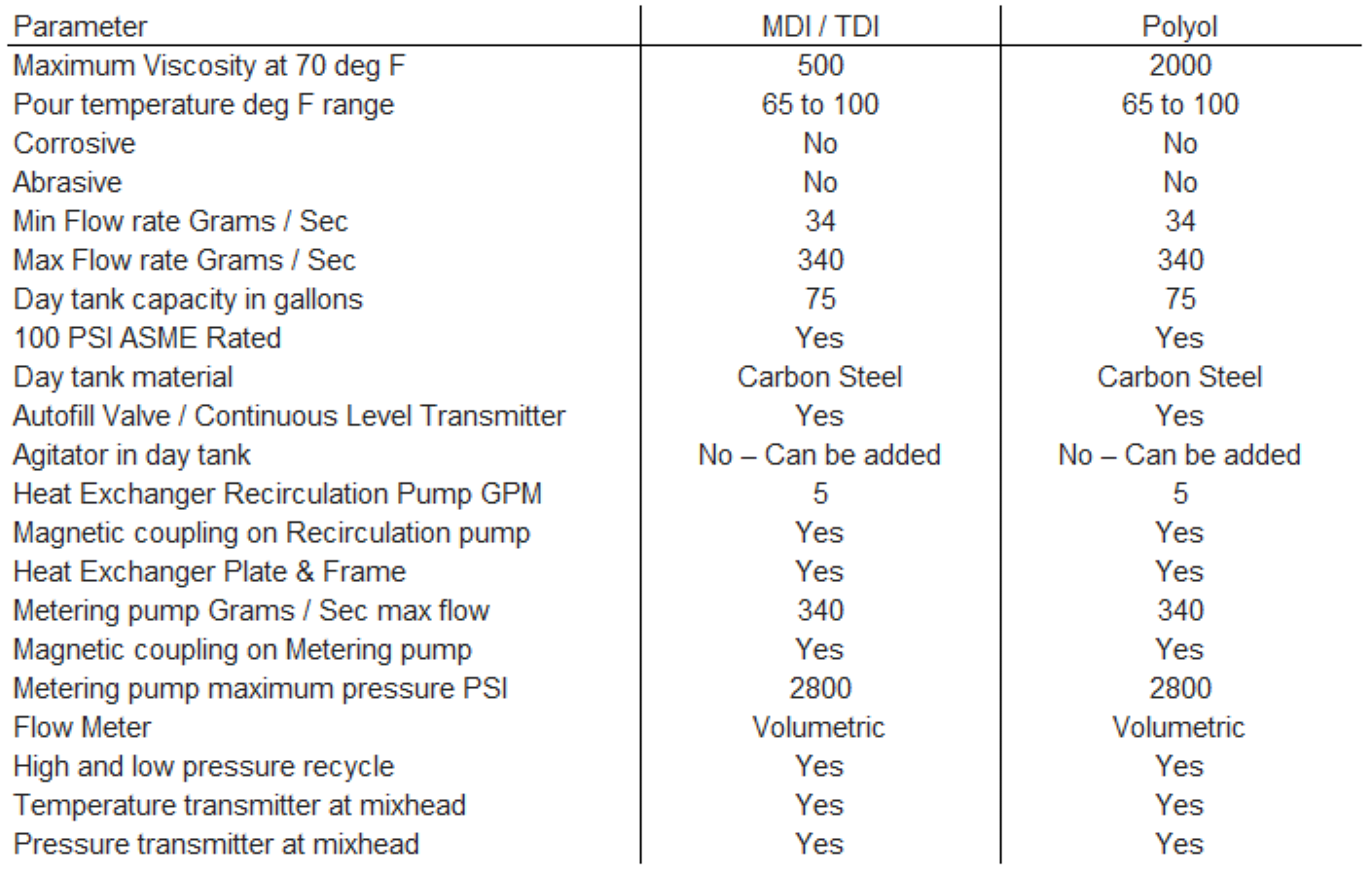 Testimonials
"We have been using the MHR engineered prototype for the last 12 weeks and it works great. You solved our sticking issues and increased our production up time. You guys knocked it out of the park on the first try!"
M.B. medical device
"Tomorrow is my last day with my company. I am a few months short of 38 years. I wanted to thank the MHR team for all you have done for me. My job has been very difficult at times and having a vendor partner like MHR has been a Godsend. I hope the close relationship I have had with MHR will continue with my replacement. Thank you all very much and may God bless you all."
B.A. refrigeration
"We have decided to make MHR our sole provider for: pumps, heads and all repairs on the foam lines. You guys have incredible turn times and service. When the time comes for new foam lines we're coming to you first."
D.B. automotive